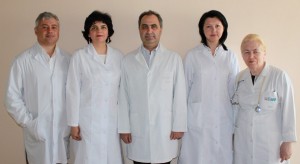 The chair of Cardiology was founded in 1978, first as the course in Cardiology. Then in 1983 it became a part of the Continuous Medical Education Faculty.
In 1986 the name was modified into chair of Therapy №2 and then into Internal Medicine №2 because it was added to it courses of physiotherapy, radiology and phtisiopulmonology. Since the foundation and until 1998 Professor, MD A. Izvoreanu was the Chief of the chair. Professor, MD V. Revenco  has been leading the chair since 1998.
In 2000 was created the Faculty of Residency and Clinical  Internship and since then the chair has been involved in its activity.
In 2002 it was named the Faculty of Cardiology Residency and Clinical Internship. In 2010 the Department of Internal Medicine was established in which Clinic №3 (Cardiology) was included. The duties of this Clinic is the post university education  (residency, clinical internship, continuous medical education), also teaching students during their cardiology course.
At the moment the chair of Cardiology includes:
Department  №5 in the Institute of Cardiology with the capacity to treat 53 patients.
Functional Diagnostics department, Republican Clinical Hospital.
Acute Myocardial Infarction department (with 30 beds), Cardiology Rehabilitation department (for 30 patients), Cardiology department (for 30 patients), Functional Diagnostic department, Intensive Care Unit (for 6 patient capacity), Municipal Clinic  "Sfinta Treime".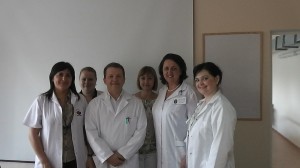 The chair colaborates in the Scientific Research Project "The Elaboration of the Primary and Secondary Prophylaxis Concepts of  Metabolic Syndrome on the basis of the evaluation of etiopathogenic mechanisms, clinical picture and actions of Sympatholytic Drugs".